Why you should dive Nusa Penida
Offering incredible coral formations and a large array of fish species, the island Nusa Penida should be considered a requirement for divers visiting Bali! Located to the west of Bali, a short 45 minute boat ride will take you to manta point, south of Nusa Penida, one of the most famous dive sites known in Bali. With nearly a guaranteed chance of seeing multiple Manta Rays, the dive site is perfect for any level of diver – whether you be an open water diver or dive instructor. Be careful when you come though, you might want to bring a thick wetsuit as thermoclines are common, and temperatures can be a little colder than other places in Bali.
SD is another popular dive site, but this time based on the north of the island. With moderate currents, drift dives are common here but at a moderate pace. You'll be able to gently glide along the wall and admire the beautiful corals, turtles, nemo's, octopus, and nudi branches. If you're extra lucky, you might even see a Mola Mola! If diving shallow, don't worry- you'll be surrounded by hundreds of reef fish of all colors, so photo opportunities are great! SD is also great for snorkeling, so if you have family or friends who aren't wanting to dive, they can stay on the surface and still see what SD has to offer.
Lastly, the dive site mangroves takes its name from the dense mangrove fields of Nusa lembongan (a smaller island located to the west of Penida, 5 minutes boat ride away from the main island). Currents are strong, leading to fast drift dives where you can speed close to the coral reef from around 16-18 meters, watching the barracudas swim in the current waiting for prey. Triggerfish, turtles and jellyfish can also be seen here, along with bali's unique reef fish swimming in great schools. The coral here is clearly some of the most healthy in Bali, explaining why there is so much macro life here.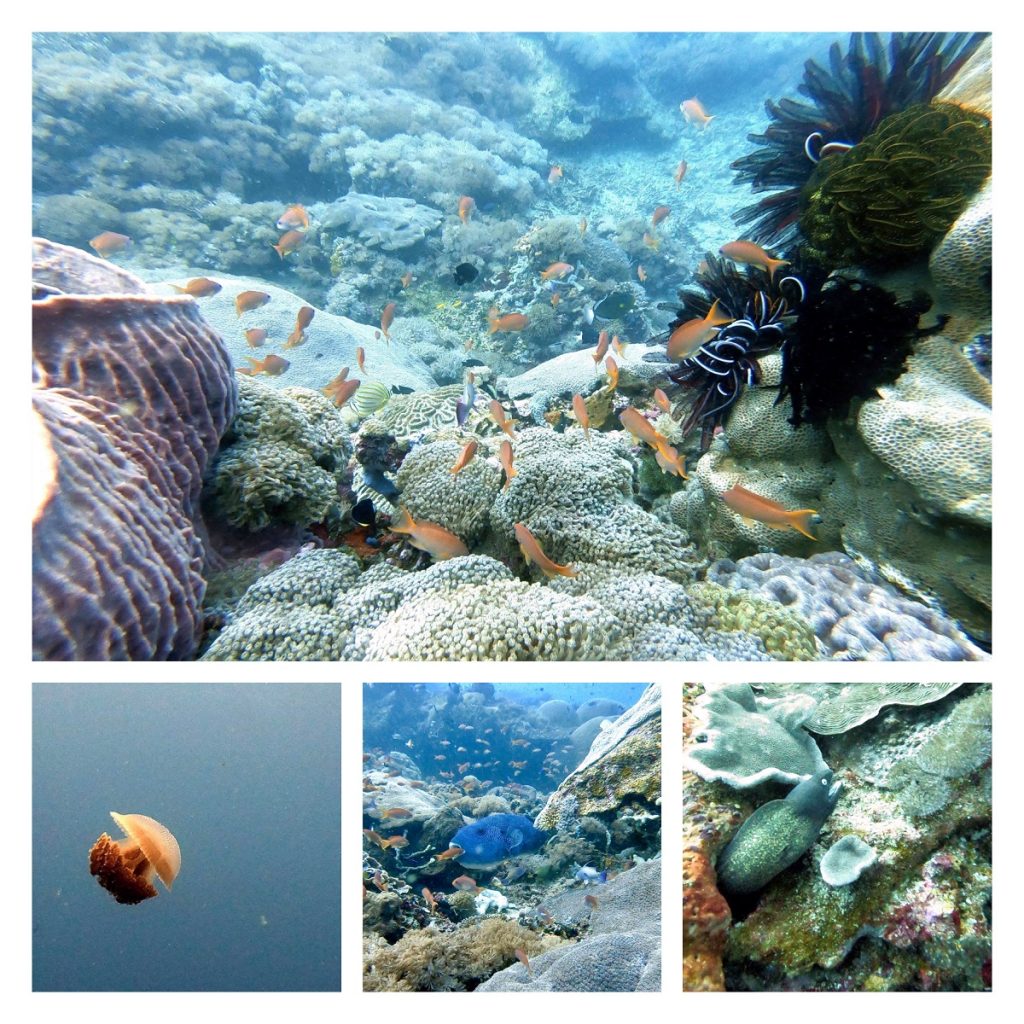 In essence, Nusa Penida has everything to offer for a diver, wether you be experienced or not. Big marine life such as mantas or molas, but if you prefer macro, SD and mangroves will have you bouncing around with excitement by the end of your dives. Coupled with a beautiful view of Mount Agung on a clear day, Nusa Penida has to be one of your first stops when diving in Bali.